Tag Archives:
Stock Market Investing
The fifth edition of THE NEATEST LITTLE GUIDE TO STOCK MARKET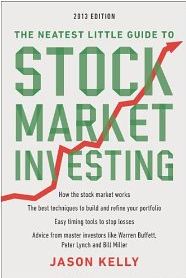 INVESTING by Jason Kelly was promoted on America's Morning News. The book is available for Christmas Eve delivery from Amazon for no extra charge. 

As seen on JasonKelly.com:
NOVEMBER 20, 2012
I joined John McCaslin and Dana Mills on America's Morning News at 6:45am this morning. We discussed Socks for Japan, rising tension between China and Japan, the dangers ahead for the yen as Japan prepares unlimited monetary easing, and the government's takeover of the Bank of Japan.