March 2012
As seen on 800ceoread.com:
Harry Kraemer's FROM VALUES TO ACTION hits No. 13 on the Business Book Bestseller List for February 2012.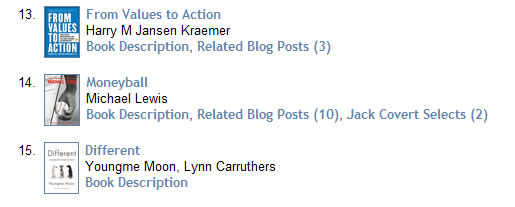 As seen on Publisher's Marketplace:
Rights to Sarah McCoy's THE BAKER'S DAUGHTER, to Nord in Italy, at auction, by Maura Solinas at Piergiorgio Nicolazzini Literary Agency, and to Pegasus in Turkey, by Hatice Gok at ONK Agency on behalf of Doris S. Michaels at Doris S. Michaels Literary Agency.
Nord's book trailer in the Italian language for THE BAKER'S DAUGHTER:
The English translation of the book trailer here.