DSM Agency 20th Anniversary Announcement
We are celebrating the 20th anniversary of my DSM Agency on November 3rd, 2014, with a big and exciting change. It is with great pleasure that I introduce you to Sheree Bykofsky Associates, Inc.
Sheree will be taking over our list of DSM Agency titles, effective immediately.
Thank you all for your business over the past 20+ years. Sheree Bykofsky Associates, Inc. (SBA Agency) is a member of the Association of Author's Representatives (AAR) and will continue to work with all of you to handle the current — and hopefully future — intellectual properties in the same professional manner that you have experienced with the DSM Agency.
I first met Sheree 20 years ago as I was starting my company and she was kind enough to be my mentor. So now we have come full circle and I'm extremely proud to leave you all in good hands.
Sheree Bykofsky Associates, Inc.
4326 Harbor Beach Blvd.
PO Box 706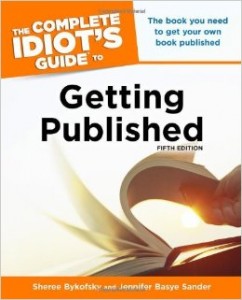 Brigantine, NJ 08203
shereebee@aol.com
Sheree Bykofsky incorporated Sheree Bykofsky Associates, Inc. in 1991 and represents over 1000 authors in all areas of fiction and non-fiction. Sheree is also the author of over 30 books, most notably:
The Complete Idiot's Guide to Getting Published, 5th Edition, which is certainly NOT for idiots!
Sheree and I are thrilled to be moving forward in this new direction and are optimistic about the future of publishing.
Warmly,
Doris