News from 2001
November 3, 2001
Today, the Doris S. Michaels Literary Agency, Inc. celebrated seven years of being in business.  It was a proud moment for Doris Michaels when she gathered all of our past employees and interns at a party held on November 1st to honor the occasion.
---
From the October 29th, 2001 edition of Publishers Weekly: "New York agent Doris Michaels used Jimmy's Bar at the Hessischer to introduce author Jeffrey Fox to present and potential publishers (his books include How to Become CEO, already an international bestseller)."
The following photos were taken at this year's Frankfurt Book Fair by Charles F. Michaels.  The photos were taken at the cocktail reception that was hosted by the Doris S. Michaels Literary Agency, Inc. and held in honor of our client and international bestselling author, Jeffrey J. Fox. These photos are of various international editors and publishers with whom we work.  To see pictures of our subagents enjoying themselves at the reception, please click on the link at the bottom of this article, or click on our "Subagents" tab above.
The Doris S. Michaels Literary Agency, Inc. is proud to announce that several new translation deals including Spanish and Estonian are in place for Jeffrey Fox's latest book titled HOW TO BECOME A GREAT BOSS.  We are happy to report that many of our international publishers have elected to continue to support the series of Fox books that are published by Hyperion in the USA.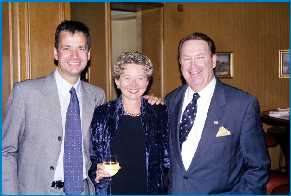 Left to Right: Jens Schadendorf, Doris Michaels, Jeffrey Fox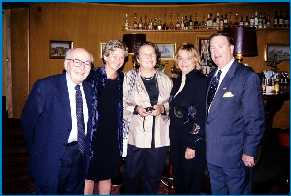 Left to Right: Herbert Lottman, Doris Michaels, Mrs. Lottman, Marlene Fox, Jeffrey Fox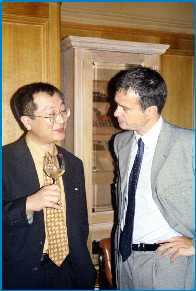 Left to Right: Masaya Kokubun and Jens Schadendorf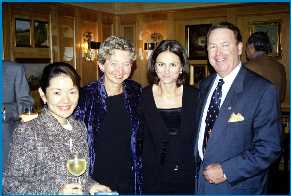 Left to Right: Miko Yamanouchi, Doris Michaels, Jacqueline Burns, Jeffrey Fox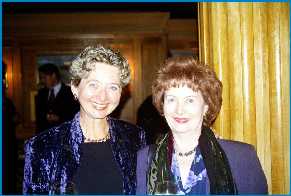 Left to Right: Doris Michaels and Solveig Gervin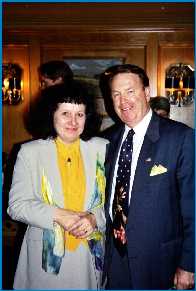 Marie Edala and Jeffrey Fox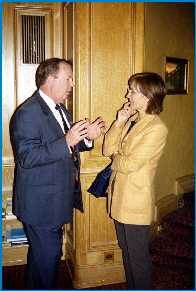 Jeffrey Fox and Carla Tanzi

Left to Right: Jeffrey Fox, Doris Michaels, Jean-Daniel Belfond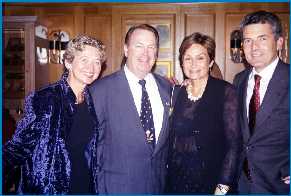 Left to Right: Doris Michaels, Jeffrey Fox, Themis Minoglou, Yannis Zirinis
Click here to see pictures of our subagents at the reception. 
---
Important Update in Submission Guidelines
The Doris S. Michaels Literary Agency, Inc. will no longer accept any unsolicited mail.  Please understand that we are upgrading our security measures for the safety of our staff.  We will still always gladly accept and reply to e-mail queries.  Please read our home page and our submission guidelines very carefully before contacting us. Thank you.
---
DSM Literary Agency Finalizes Frankfurt Hot List
The Doris S. Michaels Literary Agency, Inc. announced today that it has selected six titles to emphasize at the Frankfurt International Book Fair this year. The titles are:
HOW TO BECOME A GREAT BOSS, by Jeffrey J. Fox
CYCLES: HOW WE'LL LIVE, WORK, AND BUY, by Maddy Dychtwald
THE NEATEST LITTLE GUIDE TO DO-IT-YOURSELF INVESTING, by Jason Kelly
BLUE CATS AND CHARTREUSE KITTENS, by Patricia Duffy
SAFETY NET: PROTECTING YOUR BUSINESS ON THE INTERNET, by Kathleen Sindell
HEALING CONVERSATIONS, by Nance Guilmartin
Please see the Our Books page for a complete list of our titles.
---
The unthinkable tragedy of the September 11th attacks on the World Trade Center and the Pentagon has left us all shaken and profoundly saddened.  We extend our support and deepest sympathy for the families who have lost loved ones.  We would also like to express great pride in the heroic and unyielding efforts of the firemen, police, and rescue workers.
The DSM Agency Team — Doris, Faye, Rebecca, and our intern, Lindsay Reckson
---
In the August 6th issue of Business Week, HOW TO BECOME A RAINMAKER by Jeffrey J. Fox once again jumps into the bestseller list.  We are very proud to see the continued steady growth in sales of the Fox series of books published by Hyperion including HOW TO BECOME CEO and DON'T SEND A RESUME.
To order any of the Fox titles, please click on the following links, and then click on the book covers:
HOW TO BECOME CEO
HOW TO BECOME A RAINMAKER
DON'T SEND A RESUME 
---
Faye Bender reports that media interest is increasing in synesthesia in anticipation of the Holt publication this fall of her client Patricia Duffy's book BLUE CATS AND CHARTREUSE KITTENS: HOW SYNESTHETES COLOR THEIR WORLDS (previously titled 50 BLUE CATS FOR DAD).  Faye has just sold first serial rights to Vogue magazine, to run in their November issue and Good Housekeeping is interested in second serial rights.  Both The New Yorker and Elle magazines are talking with the author about her writing an original article for them on the subject of synesthesia.
And finally, the Discovery Channel is interviewing Patricia for a segment they are going to run about synesthesia on their "Science Daily" show.  It will air repeatedly throughout the U.S. and Canada during the month of September.
This is just the start, with much more to come as we get closer to the book's November 7 publication date.  Click on the link for a description of BLUE CATS AND CHARTREUSE KITTENS by Patricia Duffy.  You can purchase a copy by clicking on the book cover.
---
The WNBA Powerful Women in Publishing Panel (Part II) was aired on Book TV by C-SPAN on May 6th for the first time at 6:30 AM.  For future viewings, please check www.booktv.org on Thursdays for the weekend schedule.
The video tape can also be ordered at             1-800-277-2698       for $29.95 plus shipping (ID # 163841), or by cutting and pasting the following link into your browser:  http://c-spanstore.com/163841.html  Please note that cutting and pasting will work better with this link than clicking directly on it.  Cutting and pasting will bring you directly to the exact video tape titled Powerful Women in Publishing (Part II).
---
May 10, 2001
DON'T SEND A RESUME by Jeffrey J. Fox
PUBLISHER'S PICK:  "On the practical side, translating a newly minted diploma into a promising career is a cagey assignment unlike any encountered in the halls of academia.  Jeffrey J. Fox's 'Don't Send a Resume And Other Contrarian Rules to Help Land a Great Job' (Hyperion Books) is a no-nonsense collection of surprising and sometimes daring rules for the neophyte." — The New Yorker, May 14, 2001 issue.
"The old rules–such as relying on classified ads and just one resume–no longer work, according to marketing consultant Fox (How to Become a Rainmaker).  Instead, people must target companies and connect with executives, not HR staff, he says. Fox discourages readers from endlessly submitting resumes, since the best results come from contacts and new leads. While his advice is familiar, he offers enough new strategies to make this book worthwhile. Agent, Doris S. Michaels." — Publishers Weekly , Copyright 2001 Cahners Business Information, Inc.
"In his last two bestsellers, "How to Become a Rainmaker" and "How to Become CEO," Jeffrey Fox demonstrated an uncanny knack for drawing practical tips for success from his years of experience as a corporate soldier and marketer. In "Don't Send a Resume," he offers the same down-to-earth and often unconventional advice for anyone working today's job market." –Amazon.com
DON'T SEND A RESUME AND OTHER CONTRARIAN RULES TO HELP LAND A GREAT JOB makes a great graduation gift!  You can purchase a copy by clicking on the book cover.
---
May 10, 2001
"The hottest deal of the past month?  One top candidate is Doris Michaels' sale of Maddy Dychtwald's Cycles: How We'll Live, Work, and Buy to Dominick Anfuso at The Free Press.  Solidly in the six figures, the deal was announced at WNBA's April panel, 'Powerful Women in Publishing, Part II' (co-moderated by Michaels and Emily Heckman ), and spotlighted soon afterward in PW Daily for Booksellers, Publishers Lunch and Inside.com.  The publication date is slated for late winter 2002-2003; UK and translation rights will be sold by Michaels separately.
Michaels, president of the Doris S. Michaels Litrary Agency, predicts that Cycles will have 'the same explosive potential thatPassages had over twenty-five years ago.'  Dychtwald's book has universal appeal because it highlights how people will live, what products they will need in the future, and how knowing that can help solve their needs right now.  But it also has special appeal to baby boomers, Michaels explains, because that generation 'is going through uncharted territories.'  Someone could just be getting married, or becoming a new father who is also into child-care products or starting a completely new career instead of metamorphosing into a grandparent or a Florida retiree.  Michaels points out that while Passages relied on a linear progression, Cyclesshows how people today are re-thinking their lives at every stage.
Michaels can speak from experience about major changes.  She started out in publishing, switched to the corporate sphere, and returned to publishing.  She founded the Doris S. Michaels Literary Agency in 1994, and it has catapulted from a promising new agency to one of the most active agencies.  With her associate, Faye Bender, and assistant, Rebecca Bonfanti, Michaels currently handles about thirty steady clients who write fiction and nonfiction.  Maintaining offices in Manhattan and the Sierras, Michaels has found that she can run an office efficiently anywhere.
She wanted to say something about WNBA besides how useful moderating panels has been and in addition to how WNBA networking has helped her professionally.  Looking back, she recalls that she jump-started her literary agent career by attending a WNBA panel called 'Bridging the Generation Gap in Editors' moderated bySheree Bykofsky.  After the panel, Michaels consulted with Bykofsky about how to set up an agency.  'That was the start of one of the many great things WNBA provided for me.'  What is her agency's current goal?  Michaels doesn't hesitate before replying, 'To provide high-quality books that make a difference in people's lives.'"
Click on the link to learn more about CYCLES: HOW WE'LL LIVE, WORK, AND BUY by Maddy Dychtwald.
---
PUBLISHERS WEEKLY RIGHTS ALERT
Home Thoughts from Abroad:  A Selection
Doris Michaels sold a book called CYCLES: HOW WE'LL LIVE, WORK, AND BUY by Maddy Dychtwald to Dominick Anfuso at the Free Press, six figures, North American. The agent compares its potential impact to that of Gail Sheehy's PASSAGES 25 years ago.
Please go to the ">Our Books" page to view a brief description about the book and a breif description about the author.
---
Panel: Powerful Women In Publishing (Part II): Rising to the Top
Pictured here, left to right: Emily Heckman, Doris Michaels, Kathryn Court, Annik La Farge, Mary Bahr, and Carolyn Kroll Reidy (seated).
New York — The panel "Powerful Women in Publishing: Rising to the Top" held last year was seen by many additional viewers via the numerous showings of the video on Book TV (see below for the previous news article dated April 2000).  Due to the tremendous success and interest in this topic, Doris Michaels and Emily Heckman of Xlibris moderated a panel consisting of four more of the top women in New York publishing, as Part II of a potential annual event. The panelists spoke about their rise to leadership within the corporate structure and the changes which e-books have brought to the publishing world.
Joining the panel this year were top women from prestigious companies including:
Mary Bahr , Editorial Director, AtRandom.com Books, and Director of New Business Development for the Random House Trade Group
Kathryn Court, President and Publisher, Penguin Books, Penguin Putnam, Inc.
Annik La Farge, Senior Vice President and e-Publisher, Contentville.com
Carolyn Kroll Reidy, President and Publisher, Simon & Schuster Trade Division, Simon & Schuster, Inc.
The discussion was hosted by the Women's National Book Association at the Time & Life Building,  on March 20th from 6 to 8 PM. Please check our website in the near future for the date that the panel will be aired on Book TV.  As soon as we know, we will post the information.