Category Archives:
Current Affairs
As seen on standard.co.uk: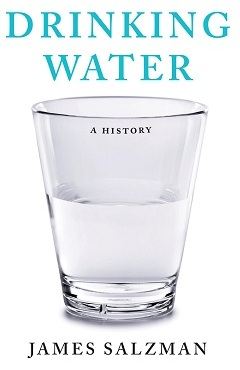 Drinking Water: a history
by James Salzman
In 2010 the United Nations passed a resolution declaiming that "safe and clean drinking water" was a universal human right. A noble sentiment but words that gurgle straight down the plughole since the UN also estimates that half the world's population will live in "water scarce areas" by 2030. The point the well-hydrated delegates were trying to get across is that the liquid we have seen more than enough of recently is in fact scarce and getting scarcer.
James Salzman's book is a look at this everyday commodity most of us take for granted and which proves, on further examination, to be far from unremarkable after all. Salzman is American so the majority of his examples come from that side of the Atlantic; nevertheless, there is more than enough floating about in this book to satisfy a thirst for detail.