The 2013 IABC World Conference – NYC
Leading business is no longer just about change or innovation … it's about transformation. Reiss will enlighten, inspire and entertain you with his message: "The Transformative CEO – Lessons from America's Top CEOs". He will facilitate the panel of top executives to help you better understand the rules of how to become transformative leader, inspire teams and lead your organization.
Moderator
Robert Reiss is founder and host of The CEO Show, nationally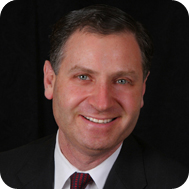 syndicated to more than 600,000 listeners on Am/Fm radio. His company publishes The CEO Forum, a quarterly magazine whose subscription base is exclusively 10,000 CEOs and is co-author of The Transformative CEO. He is a regular contributor with Forbes.com, where he has written over 40 columns on CEO perspective. In 2011 Reiss launched The CEO TV Show which is the first pan-mobile program featuring CEOs who have reinvented the fabric of American industry.
Panelists
Peter Cuneo joined Marvel Entertainment as chief executive officer in 1999, immediately after it emerged from bankruptcy—this was his seventh turnaround effort. Cuneo completed a successful multiyear turnaround of Marvel as CEO, returning the company to a leadership position in the entertainment industry. Cuneo is currently Managing Principal of Cuneo & Company., LLC., a private investment and management company.
Phil Griffin was named President, MSNBC in July 2008.  Griffin, who has had executive oversight for MSNBC since 2006, manages all day-to-day decisions at MSNBC. In addition to his responsibilities at the 24-hour cable news channel, Griffin also supervises NBC News' Specials coverage.
Shelly Lazarus rose through the ranks of Ogilvy & Mather, including president of Ogilvy & Mather North America. She was named worldwide CEO of Ogilvy & Mather in 1996 and Chairman in 1997. She became chairman emeritus in July 2012. Under her leadership she personally preached that the purpose of advertising was to build great brands, including American Express, BP, Coca-Cola, IBM, Motorola and Unilever among many others.
Bill McDermott was appointed co-CEO of SAP alongside Jim Hagemann Snabe in February 2010. In this capacity, and as a member of the SAP Executive Board and Global Managing Board, McDermott focuses on developing and executing SAP's strategy. McDermott was first named to the SAP Executive Board in 2008 to manage global field operations, a responsibility he continues to maintain as co-CEO.