July News
SOMM Documentary Trailer: How much do you know about wine?
Eddie Osterland's POWER ENTERTAINING: Secrets to Building Lasting Relationships, Hosting Unforgettable Events, and Closing Big Deals from America's 1st Master Sommelier will be published in September 2012.
Harry Kraemer's FROM VALUES TO ACTION hits #4 on the Business Book Bestseller List for June 2012.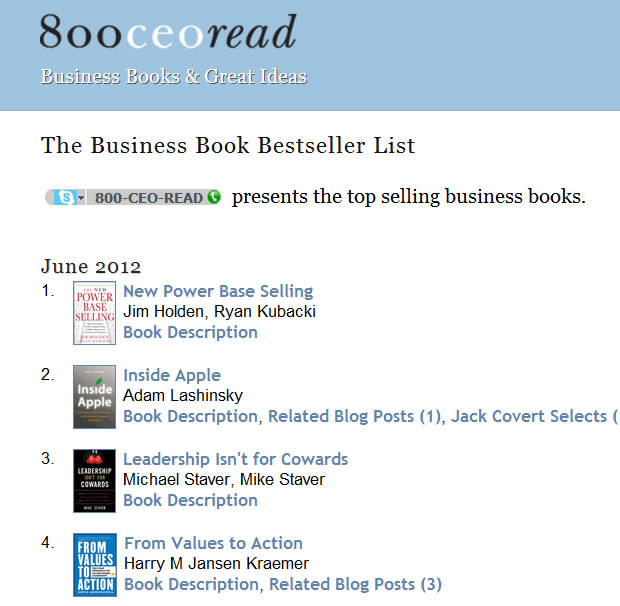 "Jeffrey Fox, co-author of The Transformative CEO, says JPMorgan Chase chief Jamie Dimon remains a top-ranked CEO despite the recent hit to his reputation."
The video can be found here.
"The greatest CEOs are transformative and I define transformative as a CEO who creates new value that reinvigorates the company, reinvents an industry or reboots society."
-Robert Reiss, author of THE TRANSFORMATIVE CEO.
The video can be found here.